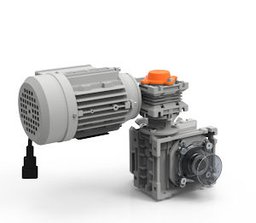 FT030/050 wormgearbox range
FT030/050 is a wormgearbox with special output dimensions allowing it to be connected to some of the most common biomass boilers.
The plastic cover on the gearbox allows the connection to be to be protected and visible at all times.
FT030/050 wormgearbox range main features are:
High degree of modularity thanks to a wide selection of input and output kits;
Die-cast aluminum housings;
Permanent synthetic oil long-life lubrication.